Inshore fishing has been good so far this month. We have been catching plenty of tarpon jack cravelle and barracuda.
I had the pleasure of taking a group from Miami who fish with me every year. We had alot of fun .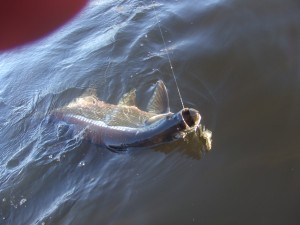 Most of the tarpon have been between 20 and 60 pounds. I expect some bigger fish to be moving into Fort Lauderdale and Miami in the next week or so.
Thanks for reading the Lunkerdog South Florida Fishing report .
Comment
Leave a Reply