Inshore Fishing Fort Lauderdale Miami
Reported by Captain Jeff Maggio on Monday, May 7th, 2012
Hi Jeff.
Thanks once again for the good time l had yesterday, and for getting me my first 'Giant Tarpon'.
It sure was a whole lot different than what l am used to, and feel like l have been challenged by them to come back and have another go.
I appreciated your enthusiasm and approach to giving me the best opportunity to see what Tarpon Fishing is all about. It sure was worth the time for me to come all the way from Australia.
Hope to do it again sometime soon.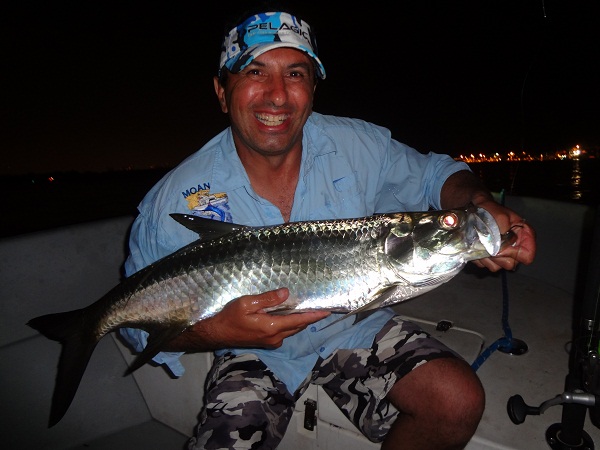 Cheers Mate
Joe
Lunkerdog south florida fishing report
Comment
Leave a Reply
Latest Fishing Reports

- A Great April Inshore fishing Fort Lauderdale
- Inshore Tarpon Fishing at its finest
- Its A great time year to catch Lunkers
- Florida West Coasters Crush tarpon
- January Spectacular Tarpon action and Feb Starts off strong!
- Another Good Tarpon Bite
- Tarpon Time
- Fort Lauderdale and Miami are your best bet for tarpon.
- Happy Bait 2012 Inshore fishing Fort Lauderdale
- Tarpon and Snook Trophies Fort Lauderdale